Shares of Chilean-Brazilian airline LATAM Airlines plummeted 45.4% at the close of trading on the Santiago Stock Exchange on Monday, two days after the company announced an 8.19 billion dollar financial reorganization plan to overcome the crisis caused by the pandemic.
After the opening of the stock exchange, LATAM shares – considered Latin America's largest airline – fell by more than 83%, but as the hours passed, the fall slowed to close with a 45.4% drop to 512 pesos per share (US$0.6), its lowest level since April 1999, AFP reported.
→ Agreement between Latam and Delta expands to more than 20 routes in Americas.
"Although it has shown a lot of volatility at the beginning of the session, it is very likely that LATAM's share price will continue to be punished in the coming days," Ricardo Bustamante, head of Trading Studies at Capitaria, told La Tercera newspaper.
The fall in the airline's shares comes after it announced on Saturday a financial reorganization plan with an injection of US$ 8.19 billion, with the aim of exiting Chapter 11 of the U.S. bankruptcy law.
LATAM used this mechanism in May last year, due to the economic crisis caused to the airline by the flight restrictions imposed due to the pandemic, which paralyzed a large part of the world's air traffic.
On that occasion, LATAM's shares fell 44.4% on the Chilean stock exchange.
→ Brazil's Azul withdraws its bid for LATAM Airlines.
The reorganization plan contains a combination of fresh capital, convertible bond issuance and debt, which would allow the airline to exit Chapter 11, which allows companies to reorganize without pressure from creditors.
LATAM's plan includes the launch of an offer of US$800 million in preferred stock rights through the issuance of common shares and the issuance of convertible bonds offered with priority to the company's shareholders for approximately US$4.64 billion.
It also provides for a new US$500 million credit facility and approximately US$2.25 billion in new debt financing, either through a new term loan or new bonds.
A U.S. court must now approve this financial reorganization plan at a hearing to be held next January. If approved, a "confirmation hearing" is expected to be held two months later, the last step to conclude the judicial process in the United States.
After exiting this stage, the firm would have total debt of approximately US$7.26 billion and liquidity of approximately US$2.67 billion.
The airline argues that this is "a conservative level of debt and adequate liquidity" in a period of continued uncertainty for global aviation, and will leave the group in a better position for future operations.
Photo: Carlos Daniel Dobelli/Wikimedia
Related Topics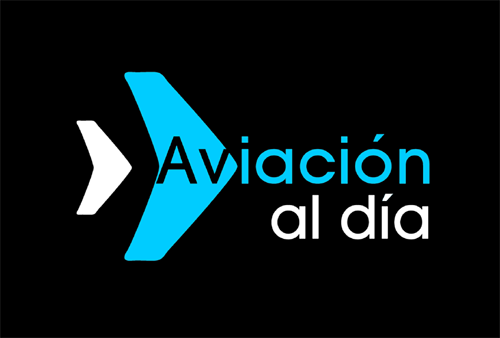 Plataforma Informativa de Aviación Comercial líder en América Latina.