Aerolíneas Argentinas presented at the 161st Assembly of the Federal Tourism Council, which on this occasion was held in Bariloche, its flight offer for the high summer and winter seasons 2023.
The most relevant announcement was related to the confirmation of flights from Sao Paulo (Brazil) that will operate during the months of July, August and September 2023.
Bariloche will be one of the destinations with more frequencies from Sao Paulo for the upcoming winter season with a schedule that will begin on July 3 with 4 direct flights on Mondays, Thursdays, Fridays and Sundays and 3 frequencies on Tuesdays, Wednesdays and Saturdays with a stopover at Aeroparque.
The company also informed that a new regular route from Sao Paulo-Guarulhos International Airport to the city of Mendoza will start operating on April 11 and will have two weekly frequencies on Tuesdays and Fridays, returning to Brazil on Wednesdays and Saturdays.
→ LATAM to resume flights to Melbourne (Australia) in July 2023.
As for the route between Sao Paulo and Ushuaia, it will start operating on July 6 and will have a frequency of 2 weekly frequencies. This flight will be via Aeroparque.
In the case of the route to San Martín de los Andes, which will be operative as from July 3, it will have 2 weekly frequencies via the metropolitan airport.
The flight between Sao Paulo and Salta, which started operating this year, will have two weekly frequencies. It should be recalled that this flight continues to Tucumán, thus allowing tourists from Brazil to visit two destinations in northern Argentina.
Finally, Brazilians will have a connection to El Calafate via Córdoba, which starts operating on July 3 and will have two weekly frequencies.
"After the excellent winter season we experienced this year, we anticipated to schedule and make available to the Brazilian market the sale of tickets for 2023. These flights are part of our strategic plan to boost inbound tourism from Brazil to the main winter tourist destinations. We are sure that next season will be very important for the entire tourism sector", said Pablo Ceriani, president of Aerolíneas Argentinas.
Regarding the imminent 2023 summer season, as every year, the company will operate from the end of December to Mar del Plata from Córdoba, Mendoza and Rosario. In addition, the Tucumán – Mar del Plata – Tucumán route has been active since October.
Another important news regarding Aerolíneas Argentinas' schedule has to do with the start, this Friday, of a new regular route, unpublished until now, linking Buenos Aires with Merlo, San Luis.
During January, the routes Córdoba – Florianópolis, Córdoba – Rio de Janeiro, Rosario – Florianópolis and Mendoza – Rio de Janeiro will also start. In addition, as every year and starting in December, the Aeroparque – Florianópolis route will be available on a daily basis. Likewise, as from January, Rosario – El Calafate, twice a week, and Bariloche – Tucumán, once a week, will be available.
On the other hand, the rest of the domestic destinations will have daily reinforcements that will serve to support the high demand during January, February and March. Thus, the current 237 average daily departures will increase to 260.
Related Topics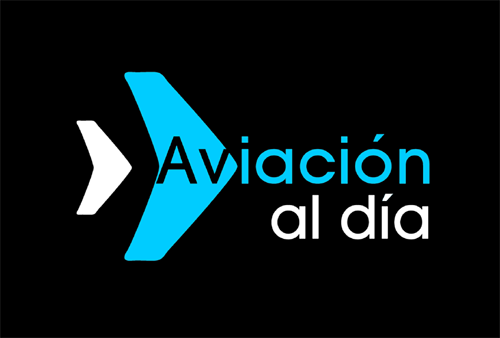 Plataforma Informativa de Aviación Comercial líder en América Latina.