Flight G3 1862, which took off in Recife at 13:40 on September 1, 2021 and landed in the archipelago of Fernando de Noronha at 15:55, was not just another flight. Brazilian airline GOL has successfully carried out Brazil's first carbon neutral flight.
Since September, all GOL flights to and from Recife have been carbon neutral, an initiative aligned with the environmental practices in force in Fernando de Noronha and designed by the Government of the State of Pernambuco and the island's administration. In addition, the #MyFlightCompensates campaign, led by the Company, reinforces GOL's purpose of becoming a benchmark in sustainable aviation in the country.
See also: Brazil's Gol buys 28 additional 737 MAX jets.
This unprecedented approach in Brazil stems from a partnership between GOL and MOSS, one of the largest environmental carbon credit platforms in the world. Here's how it works: MOSS donates to all the Company's Customers and island residents who fly the Recife-Fernando de Noronha-Recife route, offsetting the carbon footprint of their trips, neutralizing the total carbon emissions on both legs. Thus, the carbon footprint left on the two routes is automatically "erased", at no additional cost to passengers.
Brazil's first carbon neutral flight was made by Commander Pedro Scorza, who is also an advisor to GOL's environmental project. Speaking during the trip, Scorza said, "You are the first passengers on Brazil's first carbon neutral flight. GOL, in partnership with MOSS, is offsetting all greenhouse gas emissions from the operation of our flight, transforming your experience on this leg, whether outbound or return, into an experience of neutral impact on climate change and emissions."
See also: Brazil's Gol will require its employees to be fully vaccinated against COVID-19.
At the end of the trip, after landing in Fernando de Noronha, all passengers received a "green" certificate for individual carbon offsetting already provided by MOSS and GOL. In seed paper, the certificate germinates if deposited in moist soil, an incentive to care for the environment. During the flight, water in aluminum cans was served to passengers, in an onboard service in line with the ban on the use of small plastic containers in Noronha, to encourage waste recycling.
The carbon neutral flight was attended by Ciro Camargo, manager for South America and Government Relations of GOL; Luis Adaime, founder and CEO of MOSS; Guilherme Rocha, administrator of the island of Fernando de Noronha; Antônio Peres Neves Baptista, president of Empetur (Pernambuco Tourism Company) and José Bertotti, Secretary of Environment of Pernambuco, among other representatives of the Company's Eagle Team.
All GOL guests circulated around Noronha with electric cars provided by Renault, i.e. without polluting fuel. According to State Decree No. 306/2019 (Ordinary Bill), on August 10, 2022, cars emitting carbon dioxide will be banned from entering the island. And, as of 2030, according to the Noronha Carbono Zero 2030 project, all vehicles powered by gasoline, alcohol and diesel must be removed from the site.
"We are very pleased that Brazil's first carbon-neutral flight has departed from Recife airport, and we look forward to further actions with such as it is, for the benefit of society. We know that, for sustainability, it is necessary to work on several fronts. Achieving the decarbonization of the sector is in the focus of Aena Brazil. We must work with all our partners to achieve sustainable air transport", emphasizes the director of Recife Airport, Diego Moretti.
Flights G3 1862 and G3 1863 (Noronha-Recife) are operated with Boeing 737-700 aircraft, with capacity for 138 passengers. The aircraft covering this special GOL route were painted with phrases: "The 1st Carbon Neutral Route in Brazil – Recife-Noronha", on the front, and "#MyFlightCompensates", on the back.
Related Topics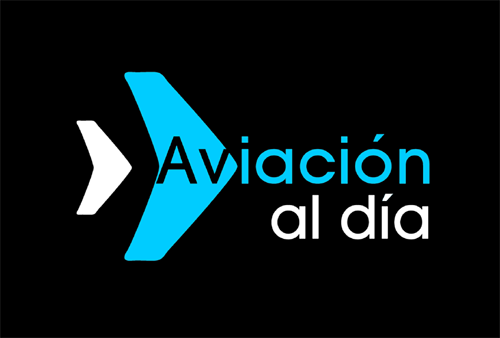 Plataforma Informativa de Aviación Comercial líder en América Latina.