Avianca announced on Tuesday that, after filing the additional documentation required by the U.S. District Court for the Southern District of New York, the Court confirmed its Plan of Reorganization. In this way, the company expects to successfully complete the Court-supervised process and emerge from Chapter 11 before the end of the year as a more efficient and financially stronger airline to ensure its long-term success.
→ Avianca chooses the Boeing 787 as only aircraft for long-haul flights.
With Avianca's exit from Chapter 11, the company will have a stronger balance sheet with significantly less debt and more than USD1 billion of liquidity. Avianca's restructuring will allow the company to continue to reposition and simplify its business, making Avianca the airline of choice in Latin America by offering more competitive prices to customers, reconfigured aircraft with the best and most modern seats in the market, and a growing route network of domestic and international destinations. Avianca will also move forward with the refinancing of aircraft and obtaining financing for its long-term obligations.
Under this vision, the airline will maintain its differentiating and competitive attributes, which include one of the most robust networks in Latin America and the largest in Colombia, the best loyalty program, its VIP lounges, exclusive services for its customers and one of the most competitive Cargo solutions in the region.
"We are pleased to have reached this important milestone that will allow us to emerge as a stronger organization to fly for many years to come. The financial and operational progress we have already achieved so far demonstrates the tenacity and commitment of the entire Avianca team, of which I am very proud for their hard work," said Rohit Philip, Avianca's Chief Financial Officer.
→ Avianca unveils its new Premium, Plus and Economy seats.
Adrian Neuhauser, President and CEO of Avianca, said: "On behalf of all of us at Avianca, we thank our customers, partners and financiers for their continued support. We especially want to thank Judge Glenn for his thoughtful and responsible oversight during this process. Going forward, with a stronger financial foundation, Avianca will be better positioned to capture the demand for recovery travel, with a value proposition that meets the needs of today's customer in Latin America and around the world. We are a company that combines the legacy of more than 100 years, with a modern and efficient service while maintaining a commitment to the highest standards of safety, customer service and value generation for the industry."
Business Plan:
Avianca's business plan impacts all phases of its operation, including the destinations it will serve, the aircraft it will operate and the way in which the Company will serve its customers, being the basis for driving its leadership and achieving its future success.
Thus, the Business Plan will enable Avianca:
Be a stable and economically viable airline,
Have a more robust route network with a passenger fleet of more than 130 aircraft to serve more than 200 point-to-point routes in Latin America by 2025, as travel demand fully recovers;
Strengthen a leaner cost structure to offer better prices to customers, while enabling the airline's operation to grow in new markets;
Drive continued growth of the Cargo business and its LifeMiles loyalty program, leveraging the Company's positioning already achieved in the markets where it operates.
Milestones of Avianca's new vision:
Over the course of 2021, the company has made significant progress on its new vision in three key areas: strengthening its route network, redesigning its product and improving its services. Some milestones achieved:
More robust route network: Announcement of 23 new point-to-point routes in strategic markets by 2022, including Colombia, El Salvador, Guatemala and Costa Rica. Avianca plans to operate more than 100 new routes over the next three years.
Fleet reconfiguration: Incorporation of more seats to offer more competitive prices and increase the number of customers carried. The capacity of each aircraft will be increased by up to 20%.
Fly Tailor-Made: Greater flexibility for customers to plan their flights, so they only pay for what they really need.
A more attractive LifeMiles program: Launch of a new mileage accrual model with many more benefits for travelers who are part of Avianca's loyalty program.
Better self-service alternatives: Strengthening of online customer service, "Vianca" chat service and digital channels so that customers can manage their trip more easily from Avianca's mobile application and website.
Court documents and other documents related to the Chapter 11 process are available on the website managed by Avianca's claims agent, Kurtzman Carson Consultants, at www.kccllc.net/avianca.
Related Topics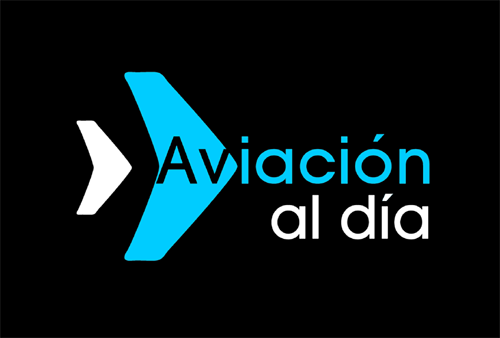 Plataforma Informativa de Aviación Comercial líder en América Latina.