GE Digital announced that Viva Air, an ultra-low-cost airline in Colombia, has contracted two intelligent aviation software solutions to further its sustainability goals, including fuel consumption. Viva will implement GE Digital's Fuel Insight and FlightPulse to identify and quantify specific opportunities to optimize operations and maximize emissions reductions.
→ Viva and Viva Aerobus announce interline agreement.
GE Digital's Flight Analytics platform helps airline operations, general operators and pilots improve flight safety by collecting and analyzing data from various systems to help optimize operational procedures and overall airline safety. With fully automated data quality checks and error correction, airlines get better information, faster and with less human intervention. The solution takes safety a step further by including fuel efficiency analysis to help operators fly safely and efficiently, identifying savings opportunities and quantifying results. Viva will be the first low-cost airline in Colombia to use flight analytics in its operations.
"Viva is one of the fastest growing airlines in Colombia and South America," said Felix Antelo, president and CEO of Viva Air. "This year, we added 14 of 50 new aircraft that fly more than 3,100 flights per month. Our mission is to deliver consistent and affordable service to customers, promoting a low-cost model in the region with sustainability efficiency. These software solutions will enable us to fulfill that mission," emphasized the president.
→ 65 new routes approved for Viva Airlines.
Fuel Insight is a cost and emissions reduction solution that works by understanding actual aircraft and airline data. The tool uses a powerful aviation data and analytics platform to combine flight data with flight plans and uncover valuable information to help increase aircraft fuel efficiency and reduce waste. It provides operators with actionable intelligence at multiple levels, allowing analysts to drill down into macro trends to understand issues at the individual flight level.
With one of the youngest fleets in the region, it is critical to provide pilots with access to data across the entire operation. FlightPulse is a fully configurable electronic modular application (EFB) that puts key data for operational decisions directly in the pilots' hand. Designed by pilots, for pilots, FlightPulse provides access to aggregated data to make more informed decisions on fuel and departure reporting, as well as secure access to a pilot's individual flight history data, allowing them to analyze their own aircraft operation and self-discover areas to optimize operations and efficiency.
"Sustainability is critical to the future of the aviation industry," said Andrew Coleman, General Manager of GE Digital's aviation software business. "Data and analytics provide a roadmap for airlines to evaluate interactions between operational systems to maximize sustainability. We are proud to work with Viva Air to drive their goals, and those of the industry, in the region."
Related Topics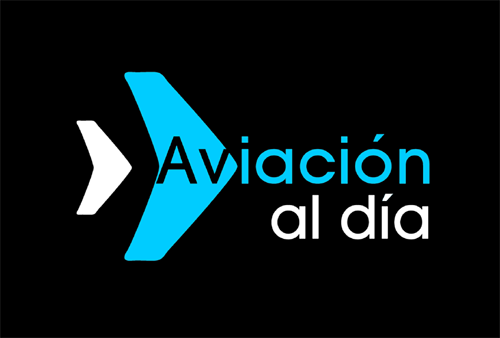 Plataforma Informativa de Aviación Comercial líder en América Latina.