In this month of December, Wingo airline celebrates its first five years in the middle of the strengthening of the fleet, which allows to increase the offer in some of the destinations and continue with the growth projections throughout Latin America and the Caribbean.
Wingo takes advantage of its birthday to strengthen the connection with all its travelers, so today it extends the question, and you: how do you want to fly? allowing each passenger to customize their trip. The airline's desire on its fifth anniversary is to continue fulfilling the dream of many people to fly at low cost while enjoying the coolest experiences.
→ Wingo expands capacity and markets more than 1.3 million new seats.
"In these first five years we can affirm that we will continue to be enablers of inclusive tourism by being the low cost airline that most connects Colombia with Latin America, contributing to the tourism and economic development of the country and the region. We will continue to institutionalize that the low-cost model does not go against quality or punctuality," said Jorge Jiménez, Wingo's Director of Sales, Marketing and Distribution.
Wingo's most important milestones over the past five years.
1. A profitable airline before the pandemic.
Wingo managed in its first years of operation prior to the pandemic to achieve profitability in an industry where one of the main challenges is economic sustainability. Thanks to a focus on low costs, strategic route planning and the good vibes the airline offers to all travelers, Wingo achieved profitability with healthy and solid finances in a short period of time. Thus, the airline was able to face the pandemic in a favorable financial position.
2. Colombia's largest low-cost airline in the international market.
Wingo is currently the low-cost airline with the largest number of international destinations operated from Colombia (28 routes to 11 countries in the region) and continues to explore in which other markets it could continue to grow. It is the only Low Cost airline in the country to operate to Aruba, Curacao, Quito, Guayaquil, Panama, San Jose, Havana and Santo Domingo, demonstrating that where there are previous barriers built by high ticket prices, Wingo is capable of breaking them down.
3. We doubled our capacity in the first 3 years.
Wingo was born with 4 B737-700 NG aircraft with capacity for 142 passengers each. Then, after seeing the acceptance and growth potential of the airline, a transition process of the air fleet was initiated. In this sense, the first 4 aircraft were replaced by 737-800 NG models with 186 seats each, thus increasing capacity by about 31% in all markets operated.
→ Wingo launches international pet transportation service in cabin.
Wingo recently welcomed its seventh aircraft and is expected to soon add its eighth aircraft, with which the Low Cost will continue to strengthen capacity in the markets where it obtains good results and explore new routes to institutionalize the #WingoMode.
4. Adaptability and traveler-focused solutions
Almost two years of Wingo's five years have been framed in a challenging scenario due to the pandemic, however, this reality allowed the airline to accelerate its innovation processes to design agile solutions with passengers in mind, with self-management functionalities from the website and prioritizing flexibility as a pillar, since it was the first low-cost airline to include a date change without paying a penalty up to 15 days before the flight. In addition, traveling with dog and cat children has never been as easy as it is with Wingo, since the furry ones are excellent travel companions and always fly in the cabin.
5. Healthy reactivation of WinGO
The reactivation of Wingo has taken place with high biosecurity standards and with a view to serving underserved markets, as the airline has launched 8 new routes, both domestic and international, and thanks to the positive response from travelers, it currently operates 27% more flights than before the pandemic, offering 1.3 million more seats in the market, all with an occupancy factor that exceeds 85%.
Related Topics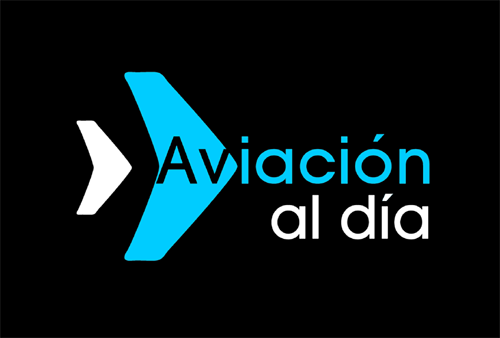 Plataforma Informativa de Aviación Comercial líder en América Latina.