Wingo Airlines recently received an additional aircraft for its fleet, and for this reason today announces the increase of its capacity in the domestic and international flight market, with the addition of 1.3 million new seats to fly throughout its route network. All in line with its expansion plan to consolidate its position as Latin America's favorite low-cost airline.
→ Wingo will increase flights to Cuba starting in November.
"Thanks to the acceptance that Wingo has had, during the post pandemic reactivation phase by Colombian travelers, we have undertaken an ambitious growth plan with which we have already doubled the number of aircraft in our fleet and that today allows us to put more seats in the market for all those who want to fly at low prices, with quality and good vibes" assured Juan Sebastián Molano, Wingo's Communications Manager. "With this announcement, we will strengthen our presence in more than 11 countries throughout Latin America and the Caribbean as we continue our consolidation as one of the most promising low-cost airlines in the region".
This increase in the number of seats Wingo now has in the market will allow the airline to add more flights on the routes it already operates while continuing to explore potential new destinations.
→ Wingo continues its expansion plan with arrival of a new aircraft.
In this regard, as of March 27, 2022 Wingo will increase its flights on the following domestic routes:
Cartagena-San Andres: from 2 to 3 flights per week.
Bogota-Santa Marta: up to 12 flights per week in high season.
Bogota-Cartagena: 12 flights per week.
Bogotá-Medellín: the airline will offer 10 weekly frequencies.
Bogotá-Cali: Wingo will have 9 flights per week between the two cities.
The airline will also increase its overseas flights. Some of these increases available as of March 2022 are:
Bogota-Panama: the airline will go from offering 4 to 7 weekly flights.
Cali-Panama: from 3 to 4 weekly frequencies.
Medellin-Panama: this route has an increase of 125% going from March 2022 to 7 weekly flights.
Bogota-Quito: on this route, Wingo will add two new weekly flights, from 4 to 6.
Bogota-Guayaquil: Wingo will reach 4 weekly flights, thus increasing 100% compared to the capacity offered today.
Bogota-Cancun: As of March 2022, the airline will offer 10 weekly flights.
Bogota- Punta Cana: 5 flights per week, adding one more to those currently offered.
Bogota- Santo Domingo: 6 weekly frequencies.
Medellin-Cancun: 4 flights per week so that many more paisas will have the possibility of traveling to Cancun without paying more.
Medellín-Punta Cana: Wingo will also increase to 4 weekly flights on this route.
Cali-Cancun: this route increases to 3 weekly flights with very convenient schedules for Cali residents who want to vacation in this world-class destination.
With this important increase in capacity, Wingo will continue to democratize quality low-cost air transportation and consolidate its position as one of the region's most promising low-cost airlines.
Related Topics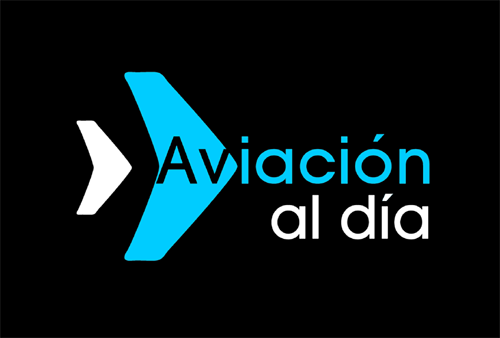 Plataforma Informativa de Aviación Comercial líder en América Latina.