The Latin American and Caribbean Air Transport Association (ALTA) announced on Tuesday that it welcomes TravelX as its new Affiliate Member.
This technology company, a pioneer in Blockchain development, proposes new business models for the travel industry. Specifically, its proposals will allow suppliers to distribute their products as non-fungible tokens (or NFTs) associated with stable digital currencies as means of payment, thus strongly reducing friction in all distribution and payment processes of the current travel ecosystem.
→ Viva requests authorization to operate 10 new international and 17 domestic routes.
Blockchain technology is the most secure, seamless and efficient network ever created, as it does not rely on centralized servers but on millions of independent servers connected to the Blockchain network and distributed around the world. TravelX offers protocols that make it easier for industry players to conduct their distribution and transaction processes through Blockchain, generating new revenues, reducing costs and significantly improving the customer experience. Through a simple implementation, suppliers will be able to distribute their inventories additionally as tokens and thus have greater control and traceability over their products.
Currently, the crypto user community is made up of some 400 million people, a figure that doubles every 12 months so providers will also be able to gain immediate access to this new market through TravelX integrations with Crypto Exchanges.
Scaling efficiency exponentially
"We are very excited to start being part of the Latin American and Caribbean Air Transport Association, whom we deeply respect for their great professionalism and the quality of their members. We created TravelX because we are convinced that the maturity that Blockchain technology has reached will help the evolution of the travel industry. As members of ALTA we will be able to work together with its members to achieve this goal," said Juan Pablo Lafosse, CEO of TravelX.
→ Three airlines could return to Venezuela, according ALAV.
"The future of the airline industry is already here. This alliance allows us to explore new ways to generate value and scale efficiency exponentially. Actions such as purchases, refunds, cancellations or insurance collection can be executed automatically, thanks to the possibility offered by Blockchain technology and smart contracts. At ALTA we are excited to bring our members the knowledge and technologies available to keep us at the forefront of innovation and continue to bring air transportation to more places and people," commented José Ricardo Botelho, Executive Director and CEO of ALTA.
NFTickets, the future of airline tickets
One of TravelX's most innovative proposals is the tokenization of E-tickets, evolving them into NFTicket that can be distributed or exchanged among any actor of the Blockchain network according to the smart contracts or parameters predefined by the service provider.
This is possible at the moment thanks to the maturity that the Blockchain network has reached in recent years and the integration of this technology with the traditional world of finance.
NFTickets can be exchanged, transferred or sold, generating additional income for service providers. Additionally, by issuing NFTickets, providers are guaranteed greater control over their inventories, even after they have been sold through any of their channels.
Refunds and exchanges are immediate and are governed by automatically executed smart contracts. This saves costs and time associated with human customer service.
Recently, TravelX and Air Europa, an ALTA member airline since 2015, launched the first series of NFTickets. The tickets will provide a seat on a flight from Madrid to Miami on November 29, 2022. In addition, NFTickets holders will have special benefits and access to artistic events in that U.S. city. This milestone marks the beginning of a new era for air travel.
ALTA prepares for the next decades
The partnership between ALTA and TravelX goes beyond membership. With its entry into the association, TravelX will support ALTA in becoming the first organization in the airline industry to be based on Blockchain.
This means that the organization's transactions will be able to be carried out on the network, streamlining processes and providing its members with access to technological tools that generate competitiveness.
"Blockchain is changing the way we do business. It has impacted and forever changed the economy and the way we understand value. In this case, Blockchain technology allows us to streamline operations, make them ubiquitous and instantaneous and, beyond that, automate a myriad of operations through so-called smart contracts. From ALTA we are excited to announce that we will move our processes to Blockchain. An unprecedented action in our industry that will contribute directly and indirectly to the sector in the region, in addition to reinforcing security and the steps we are taking to make the team increasingly agile," added Botelho.
Commitment to the environment
TravelX uses the Algorand network, the world's most decentralized, scalable and secure blockchain infrastructure. Algorand is also a completely carbon-free blockchain, designed from the ground up for minimal environmental impact.
"Sustainability has been a core component of Algorand since its inception. Algorand's blockchain was designed from the ground up to enable global-scale applications and be environmentally friendly," said Algorand founder Silvio Micali. "We are excited to provide the blockchain infrastructure to enable TravelX to change the world of travel in an environmentally friendly way."
Related Topics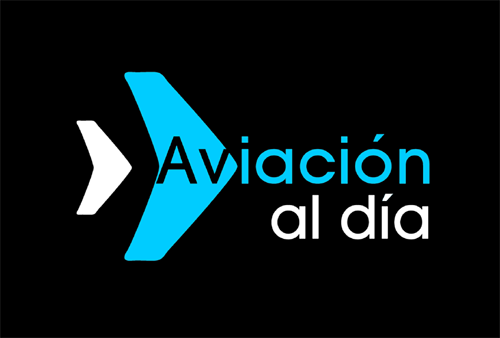 Plataforma Informativa de Aviación Comercial líder en América Latina.