European manufacturer Airbus reported Wednesday its consolidated financial results for the first quarter (1Q) ended March 31, 2023.
"The first quarter confirmed strong demand for our products, especially commercial aircraft. We delivered 127 commercial aircraft, a figure that is reflected in the first quarter financial result. The period also saw a positive performance at Helicopters," said Guillaume Faury, Airbus Chief Executive Officer. "We continue to face an adverse operating environment including, in particular, persistent supply chain tensions. We maintain our forecast for 2023, with delivery volumes concentrated in the last months of the year. We remain focused on achieving the commercial aircraft production ramp-up target and on executing the long-term transformation."
Gross commercial aircraft orders amounted to 156 (Q1 2022: 253 aircraft) and net orders to 142 aircraft after cancellations (Q1 2022: 83 aircraft). The order backlog reached 7,254 commercial aircraft as of March 31, 2023. Airbus Helicopters booked 39 net orders (Q1 2022: 56 units), well distributed among the different programs. At Airbus Defence and Space, orders received amounted to €2.5 billion (Q1 2022: €3.2 billion).
→ Airbus delays some 2024 deliveries, keeps output goals
Consolidated revenues decreased slightly to € 11.8 billion (1Q 2022: € 12.0 billion), A total of 127 commercial aircraft were delivered (1Q 2022: 142(1) aircraft) comprising 10 A220 aircraft, 106 A320 family aircraft, 6 A330 aircraft and 5 A350 aircraft. Revenues generated by Airbus commercial aircraft activities decreased 5% year-on-year, reflecting lower deliveries, partly offset by the strengthening of the U.S. dollar. Airbus Helicopters deliveries increased to 71 units (1Q 2022: 39 units), mainly driven by the light helicopter segment. The division's revenues increased by 26%, reflecting the volume of deliveries and the strong performance of all programs, favorable mix effects and a positive start to the year for services. Airbus Defence and Space revenues declined 6% mainly reflecting lower volume in Military Air Systems and Space Systems. One A400M transport aircraft was delivered in the first quarter of 2023.
Consolidated adjusted EBIT – an alternative performance measure and key indicator that records the underlying margin of the business excluding expenses or gains arising from movements in provisions in connection with programs, restructuring or exchange rate effects, as well as capital gains/losses resulting from the disposal and acquisition of businesses – declined to EUR 773 million (Q1 2022: EUR 1,263 million).
Adjusted EBIT for Airbus commercial aircraft activities decreased to € 580 million (Q1 2022: € 1,065 million). This reduction reflects lower deliveries, a slightly less favorable interest rate hedge compared to Q1 2022 and a number of investments to prepare for the future. Q1 2022 included the positive impact of withdrawal obligations, partially offset by the impact resulting from international sanctions against Russia.
→ Colombia to sign alliance with Airbus for manufacture of aircraft parts
Production ramp-up of the A220 program continues to progress toward a monthly rate of 14 aircraft by mid-decade. For the A320 family program, the company continues to ramp up production to reach a monthly rate of 65 aircraft by the end of 2024. The recently announced decision to create a second final assembly line in Tianjin will increase global industrial capacity to 10 A320 Family final assembly lines, and thus support Airbus' plans to produce 75 aircraft per month by 2026. The A321XLR flight test program remains on track and is scheduled to enter service in the second quarter of 2024.
As announced, the company aims to reach a monthly rate of 4 aircraft for the A330 by 2024 and 9 aircraft for the A350 by the end of 2025. As for the A350F, Airbus Atlantic Nantes has recently manufactured its first components. As the first milestones have been reached, the industrial planning for this variant, whose entry into service is now shifted to 2026, has been slightly adjusted.
Airbus Helicopters' adjusted EBIT increased to € 156 million (Q1 2022: € 90 million), reflecting a solid performance across all programs, favorable mix effects and a positive start to the year for services. Q1 2022 also included net positive non-recurring items.
Airbus Defence and Space's adjusted EBIT declined to € 36 million (Q1 2022: € 106 million), mainly reflecting lower volumes at Military Air Systems and Space Systems. Q1 2022 also included non-recurring net positive items.
Regarding the A400M program, development activities continued to meet the revised capability roadmap. Retrofit activities are progressing in close collaboration with the customer. Risks remain with respect to the qualification of technical capabilities and associated costs, aircraft operational reliability, cost reduction and the ability to secure the volumes foreseen in the revised baseline. Consolidated self-financed R&D expenses totaled €683 million (Q1 2022: €586 million).
Consolidated EBIT (reported) was EUR 390 million (Q1 2022: EUR 1,429 million), including net adjustments of EUR -383 million.
Related Topics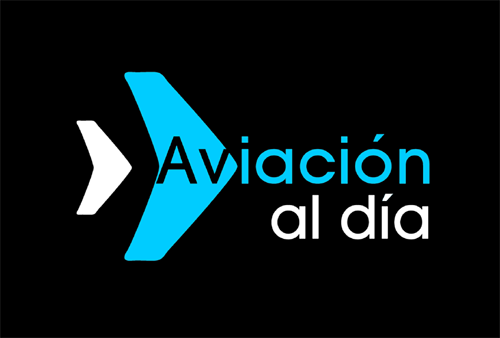 Plataforma Informativa de Aviación Comercial líder en América Latina.