September marked an important milestone for passenger transportation in Latin America and the Caribbean (LAC), with volume up 8.1% compared to September 2022. The carriage of 34.4 million passengers was driven by the intraregional international market, which increased 24.5% compared to the same period last year. In addition, total passenger volume during the third quarter of 2023 (3Q23) reached nearly 116 million, exceeding the third quarter of 2022 by 11%.
One of the most important data to highlight is that the 5.1% increase in September 2023 versus September 2019 represents the highest percentage increase so far this year compared to pre-pandemic levels, according to data from the Passenger Traffic Report for the region, a report prepared by the Latin American and Caribbean Air Transport Association (ALTA).
"The growth in passenger traffic in LAC reflects once again what we always say: aviation is an essential service in the region and everyone involved in the industry is working hard to implement efficiencies that translate into more people with access to the safest and most efficient means of transportation. The international growth also demonstrates the interest in visiting the countries of the region and the great potential that our destinations have, as well as the opportunities that we can achieve if efficient regulations are implemented in accordance with the markets. Industry-government collaboration continues to be a necessity that will generate returns for the population. Despite the challenges facing our countries, such as rising fuel prices and economic volatility, the commitment to this industry will continue to drive growth and the direct, indirect and catalytic opportunities that this sector generates for the population," comments José Ricardo Botelho, Executive Director and CEO of ALTA.
Domestic traffic rises in Mexico, Argentina and Chile but falls in Colombia
With 19.2 million passengers carried, domestic passenger traffic in Latin America and the Caribbean grew 4.6% in September 2023 compared to 2022, reaching 34.4 million passengers. Specifically, Argentina's domestic passenger traffic grew 23% in September, driven by increased frequencies on routes such as Bariloche-Ezeiza and Ezeiza-Puerto Iguazú.
→ Aeromexico raises safety measures and efficiency of operations with ai-powered technology
Domestic traffic from Brazil grew 9% in September, driven by increased frequencies on routes such as Rio de Janeiro (GIG)-Sao Paulo (GRU). Chilean traffic grew 21% in September, driven by increased frequencies on routes such as Santiago-Iquique.
Mexico grew 8% in passenger traffic compared to September 2022. The Cancun-Mexico City route reflected a 13% reduction in the number of frequencies compared to 2022, while the Mexico City-Oaxaca route recorded a 16% increase.
Colombia, on the other hand, saw an 11% reduction in its domestic market compared to 2022. The Bogota-Medellin route, the route with the highest number of frequencies at the national level and the second most important at the regional level, decreased 9% compared to the same month in 2022.
International passenger growth
The Dominican Republic was the country with the highest growth in international passengers, with an increase of 11%. This growth was mainly due to the increase in flights from Mexico and Cuba, which increased by 194% and 63%, respectively.
Brazil also recorded significant growth (35%). This growth was mainly due to the increase in flights to Chile and Uruguay, which rose by 97% and 49%, respectively. Chile also stood out with a 30% increase. This growth was mainly due to increased frequencies on routes such as Rio de Janeiro (GIG)-Santiago and Santiago-Bogota.
Other countries that performed well were Venezuela with 11% and Chile and Uruguay with increases of 32% and 34%, respectively.
"The largest markets in the region continue to show growth and this is great news. But we cannot forget that this is growth despite the great challenges the industry faces in providing more and better options. Countries such as Brazil face costs that ultimately harm the passenger, such as excessive judicialization, legal uncertainty and extremely high fuel costs. For this reason, the State Agendas are our constant call to governments to generate competitive environments where the sector can operate according to market conditions and offer more and better options to more and more users," adds Botelho.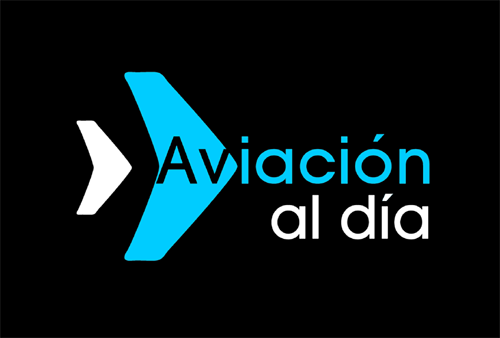 Plataforma Informativa de Aviación Comercial líder en América Latina.