Airline credit cards can help you earn reward miles and achieve higher status in airline loyalty programs when you make purchases. In addition, these credit cards allow customers to earn miles and points through purchases that can be redeemed for exciting perks, such as air travel, hotel stays, vacation packages or merchandise, and can also offer seat upgrades and early boarding, according Chase.
See also: Delta Flight Museum reopens in July.
If you travel frequently, an airline credit card can be a useful tool for increasing your reward miles. But be sure to figure out how different cards work to choose the one that fits your travel needs.
What is an airline credit card?
It is a type of rewards credit card tied to a specific airline. While many airline miles cards allow you to earn airline miles for making different purchases, those miles can usually only be redeemed with one airline.
If you don't travel frequently, don't value travel perks such as seat upgrades and priority boarding, or don't typically travel with a single airline, an airline credit card may not be cost-effective, especially considering the annual fees.
See also: Qatar Airways introduces new Boeing 787-9 Business Class suite.
However, if you are a travel enthusiast, these credit cards can help you earn more miles and accelerate your promotion to a higher rewards status.
What rewards do airline credit cards offer?
Rewards can be generous, especially if you are a frequent flyer or have a premium card.
Rewards you can offer:
Faster mileage accrual: Miles are the cornerstone of airline credit card rewards programs. When you make purchases with your card, even on non-travel-related expenses, you can earn miles that you can redeem for travel. Certain spending categories, such as restaurants or hotels, can give you extra earnings, such as additional miles per dollar spent.
Onboard perks: It is common for these credit cards to offer perks such as free seat upgrades, priority boarding and discounts on in-flight services such as food.
Higher status in airline loyalty programs: Some premium credit cards help you upgrade in airline loyalty programs. The higher your loyalty status, the more likely you are to enjoy additional perks that may include getting off the standby list or getting more space when you fly.
Travel activity credits or reimbursements: Many of these cards offer perks such as free checked bags, TSA PreCheck® reimbursement or free lounge access.
Travel assistance services: If something unexpected happens while traveling, your credit card can help you access travel medical care. Some even offer concierge services to help you plan and book activities.
While these perks can be very valuable, airline credit cards may have an annual fee to consider. It is essential to find out what rewards your card includes, determine what perks you value, and identify whether it is worth the annual fee.
Is an airline credit card worth it?
This type of credit card can help you accumulate valuable rewards on your everyday expenses, especially those related to travel. However, airline cards are not the best choice for everyone. Keep the following points in mind when shopping for one card:
Airline cards earn additional miles or rewards for purchases made directly with the airline: They usually offer miles for all types of spending, but you'll earn the most rewards miles for your spending with the airline linked to the card or with its partners. If only a small portion of your annual spending is on air travel, you may get more than one different type of rewards credit card.
They usually charge annual fees: These can be very high: up to $450 per year for a premium card. Some premium airline credit cards may grant you many travel perks, with benefits such as lounge access and free companion travel, but depending on your situation, the perks may not be worth the annual cost of the card.
They reward your travel activities only on a single airline: Travel rewards cards in general allow you to earn and redeem miles from different airlines, but airline credit cards are usually tied to a single carrier. If you tend to shop around for the lowest airfares and are not loyal to a single airline, a general travel card may be a better fit for you than an airline card.
Related Topics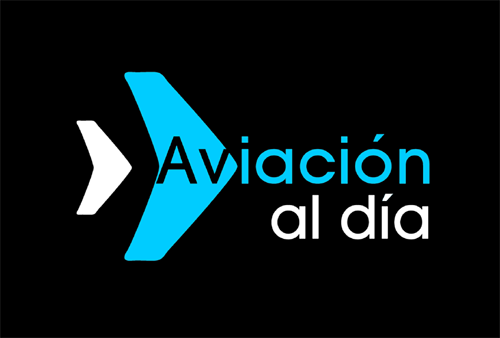 Plataforma Informativa de Aviación Comercial líder en América Latina.