The winter season begins on October 31, when Iberia will continue to focus on the recovery of its flight network.
Among the main novelties, the incorporation of the star destination of the summer, the Maldives, stands out. After the good performance of the route in the summer months, the airline has decided to resume flights from December with two direct frequencies per week that will continue until February 2022.
See also: Iberia and ThePowerMBA offer courses at 30,000 feet.
The airline will also recover from December the flights to Cali, Colombia, which it operated this summer. It has now scheduled three weekly frequencies from December through March 2022.
To boost business travel, Iberia continues to focus on the domestic destinations with the highest business traffic, increasing frequencies to practically all destinations.
Particularly noteworthy is the Air Shuttle between Madrid and Barcelona, which in September has already increased its offer by 32% and which, throughout this year, will add up to 68 weekly frequencies, which means up to 11 daily flights in each direction.
See also: Iberia will offer two daily flights to Mexico City starting in September.
Iberia is also betting on other airports in the peninsula with business traffic such as A Coruña, Bilbao or Vigo, where it is increasing its offer up to five daily flights each way during the winter season. The airline has also scheduled more frequencies in San Sebastian, where it is consolidating its two daily flights, Asturias, with up to three daily flights, and Santander, where the company will operate one of the two daily flights, which means an increase in seats.
Business travel in Europe
Iberia's flight program in Europe for the winter season seeks to encourage business traffic, improving connectivity with the main European cities with several frequencies that allow for a return trip during the day.
In the Madrid-Europe market Iberia is growing, above all, in Paris, with up to 7 flights each way (between Orly and Charles de Gaulle airports), London, where it now offers up to five flights and, in addition, in Lisbon, Porto, Frankfurt, Brussels, Geneva, Milan, Rome, Zurich, Dusseldorf, Munich, Venice, Lyon and Marseille, reaching triple daily in the coming months, and Frankfurt, where it has also scheduled a gradual increase in capacity up to 18 weekly frequencies.
Renewed commitment to long-haul flights
With the addition of Maldives and Cali to its winter season, Iberia is renewing its commitment to its long-haul network. In total, the airline will offer flights to 23 cities in 17 countries in Latin America, the U.S. and the Maldives, and will reach nearly 280 weekly flights from Madrid.
Committed to Latin America
In September, Iberia celebrates the 75th anniversary of its flights to Latin America, its main market and the one on which it has developed its entire strategy in recent years.
The airline has demonstrated its commitment to Latin America in good times and not so good times, always maintaining connectivity. In the coming winter season it will offer flights to 17 destinations in 15 Latin American countries and will already exceed 200 weekly flights to the region.
The markets with the greatest growth are Mexico – where it already offers two daily flights -, the Dominican Republic – with three more weekly flights, reaching 13 frequencies – and Colombia, with three more frequencies to Bogotá, reaching 10, and Cali, where Iberia will fly three times a week.
In addition, it will increase its capacity with Central America and the Caribbean; specifically, Panama, Costa Rica and Guatemala-El Salvador will have an additional flight per week each, reaching 6 weekly frequencies for the first two and five per week for the Madrid-Guatemala-El Salvador triangular flight.
San Juan, Puerto Rico also grows from three to four frequencies, and Uruguay completes the list of increases with one more flight in the new season and will have six direct flights a week.
Buenos Aires, Lima, Sao Paulo and Santiago de Chile will continue to have a daily flight; in the case of Argentina, subject to government approval.
Related Topics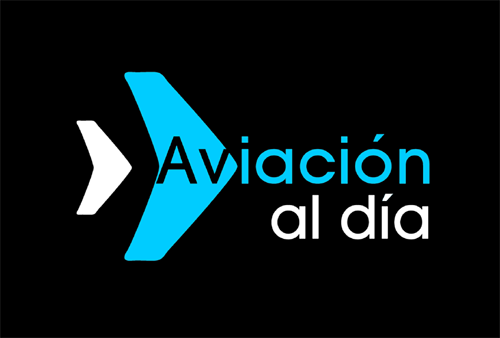 Plataforma Informativa de Aviación Comercial líder en América Latina.