By finding opportunities in challenging times, Viva demonstrates its financial strength and the benefits of its Low Cost model, after the deepest crisis in the history of global aviation and as one of the only airlines in South America that did not enter bankruptcy law or seek protection from its creditors. Colombia imposed one of the longest airspace closures in the world; however, Viva emerges well positioned to allow its travelers to fly more, paying less. With the trust and support of its suppliers, lessors and partners, the company managed to further reduce its unit costs to grow and make flying with Viva more attractive and affordable for its customers.
See also: Colombia: Viva announces five new domestic routes.
Viva is now the second largest airline in Colombia with a 24% market share, leading the industry in on-time performance and being the first airline certified in biosecurity protocols in Colombia and Peru. In addition, and to further support its growth and expansion, Cartesian Capital Group becomes a minority investor in Grupo Viva together with the world's pioneer developer of low-cost airlines, Irelandia Aviation.
"Viva found opportunities in challenging times and crisis, adapting to new ways of managing this complex business. Today we can proudly say that, with the commitment of our employees, the evolution of our strategies, and the support of our suppliers and lessors, we have consolidated our position as the leading low-cost airline to/from and within Colombia and Peru. I would like to thank the entire Viva management team and staff, along with our suppliers, lessors, government agencies and banks for their continued support," explained Felix Antelo, president and CEO of Grupo Viva. "In addition, we are pleased to announce the addition of Cartesian as a minority partner for Grupo Viva. Their investment is a timely vote of confidence in our work, business and future."
See also: Viva inaugurates new route Medellin-Mexico City.
Viva's restructuring is a success story for the region and the industry. After nearly six months without commercial flights in both Colombia and Peru, Viva made enormous efforts to preserve its financial base, reduce unit costs, accelerate the modernization of its fleet, and maintain its highly qualified workforce, in order to be ready to resume commercial flight operations in both countries.
Cartesian Capital Group, a global private equity firm, has sponsored and participated in the development of dozens of transnational companies, including airlines such as Gol in Brazil and Flybondi in Argentina. Cartesian first partnered with Grupo Viva with USD$50 million in financing in May 2019 and has taken the next step in their relationship by becoming a minority shareholder. Irelandia Aviation, the world's leading Low Cost carrier developer, continues as a majority shareholder.
Viva reaffirms the importance of the airline industry as a pillar of connectivity for the region, and maintains its commitment to contribute to the economic development of the countries to which it flies under its main premise: air inclusion. In turn, it is the leading low-cost airline in Latin America, flying more than 31 domestic routes in Colombia and Peru, and seven international routes that include Colombia, Peru, Mexico and the United States.
The most important and representative milestones achieved during the past year include:
Resumption of 100% of pre-covid operations, including the opening of new international routes to Mexico (Cancun and Mexico City) and the United States (Orlando).
Increase its market share from 15% to 24%, consolidating its position as Colombia's second largest airline.
Become the first airline in Colombia and Peru to certify its biosecurity protocols.
Launch of the new 'Viva' image, which includes a new website (www.vivaair.com), new products and services, new colors and a renewed livery with yellow airplanes.
Opening of the HUB Medellín, Centro de Conexiones, which offers flight schedules designed for fast connections between North and South America.
Recover 100% of jobs and even grow its team of collaborators compared to the year prior to the beginning of the pandemic.
Operate more than 200 special repatriation flights during the closure of Colombian and Peruvian airspace.
Modernization of its fleet, receiving Viva's first Airbus A320neo in October 2020 for a total of 8 new NEO aircraft delivered so far. All include Viva's new branding, and are part of one of the youngest and most fuel efficient fleets in all of South America.
This growth will lead to the arrival of 10 more aircraft over the next 15 months for a total of 18 NEOs expected by December 2022, in addition to the 10 CEO aircraft already part of the Group.
Related Topics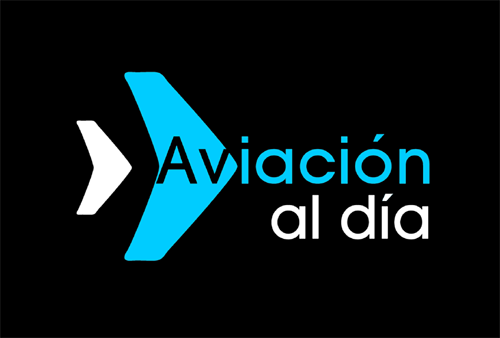 Plataforma Informativa de Aviación Comercial líder en América Latina.