How to increase passenger volumes in the airline industry while drastically reducing greenhouse gas emissions from aircraft?
These are the main elements of the question.
What does air traffic represent?
The air sector transported 4.5 billion passengers in 2019, which meant a production of 900 million tons of CO2, or approximately 2% of global emissions. By 2050, it is estimated that the number of passengers will double, which in principle would also mean a doubling of CO2 emissions.
→ IATA Annual Assembly approves resolution to achieve zero carbon emissions by 2050.
This prediction sparked environmentalist mobilization, with campaigns such as "Flygskam" ("shame to take the plane"), in Sweden in 2018.
Between 2009 and 2019, airlines improved their energy efficiency by 21.4%, according to the International Air Transport Association (IATA). Something that does not prevent the sector's emissions from continuing to rise.
What are the commitments?
IATA made a commitment in early October to have "net zero" CO2 emissions by 2050. The initial objective was simply to halve them.
At the state level, the European Union wants to reduce its emissions by 55% by 2030, compared to 1990. This includes the aviation sector. The United States, for its part, wants to reduce emissions from commercial aviation by 20% compared to the current trajectory.
What are the tools to achieve this?
Europeans hope that improvements in technology and infrastructure, whether new materials, more economical engines, better air traffic management, hydrogen-fueled aircraft or a greater role for electric power, will help to halve emissions.
→ Rolls-Royce electric aircraft makes first flight.
IATA, however, believes that only 14% of the target will be achieved.
To achieve "net zero emissions", the industry's plans include carbon offsetting mechanisms (such as planting trees), something criticized by environmental NGOs, which consider that the only way to achieve this is to shift the problem.
What is the role of sustainable fuels?
"The only silver bullet for decarbonizing aviation is sustainable fuels," explains Brian Moran, in charge of sustainable development at Boeing.
IATA estimates that two-thirds of the decarbonization effort will have to fall on sustainable aviation fuels (CAS), produced from cooking oil, algae, wood waste or "biomass" products.
→ Airbus begins assembly of first 'eco-wing' prototype.
The European Commission plans to establish an obligation to incorporate 2% CAS in aviation kerosene by 2025, 5% by 2030 and 63% by 2050. Boeing and Airbus expect their aircraft to be able to fly on 100% CAS by the end of that decade.
CAS currently cost four times as much as kerosene and, more delicately, are not readily available. They represent less than 0.1% of the 360 billion liters of fuel used by aviation in 2019.
A whole new sector must emerge, to increase production and bring the price down.
The EU believes it can be achieved through new taxes on kerosene for domestic flights, while the US proposes tax breaks.
Can this be achieved?
Airbus boss Guillaume Faury thinks that technological innovations in aircraft, and in particular the hydrogen aircraft, will be ready "but it's not just about creating the aircraft, it's about regulatory agencies in the energy sector".
But biomass is a limited resource. As Jo Dardenne of the European Federation for Transport and Environment (T&E) explained to AFP: "We estimate that by 2050, advanced biofuels from waste will cover 11% of the aviation sector's needs".
The sector is therefore betting on future synthetic fuels, or electrofuels, made from hydrogen produced with renewable electricity and CO2 captured from the atmosphere.
However, to produce electrofuels that add up to 10% of current aviation kerosene consumption is equivalent to the total electricity production of Spain and France combined, explains Timur Gül, head of the International Energy Agency (IAE).
"The technologies that we want to develop to reduce emissions in the aviation sector will be extremely energy-intensive," adds Dardenne, for whom there is no choice but to "change the paradigm," i.e., fly less.
By AFP
Related Topics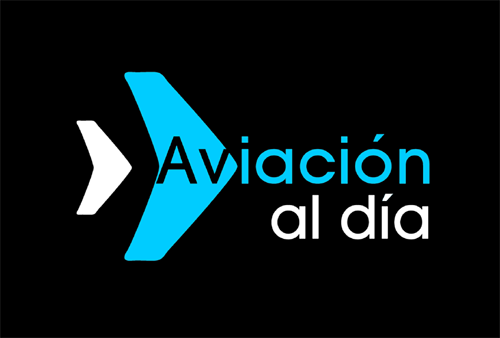 Plataforma Informativa de Aviación Comercial líder en América Latina.