By March 21, when the Felipe Angeles International Airport (AIFA) is scheduled to be inaugurated, only 6 commercial flights will operate, although it could operate another 150, but of a military nature.
So far, only two Mexican low-cost airlines, Volaris and Viva Aerobus, have announced operations at the new airport, which will have a total cost of 75 billion pesos and was planned to relieve congestion at Mexico City's International Airport (AICM).
→ Mexico will require visas for Venezuelans as of January 21.
In a review made by Forbes Mexico of the reservation system of both airlines, it was confirmed that Volaris has scheduled two flights from AIFA to Tijuana and one more to Cancun, with their respective return flights.
In an interview with Grupo Fórmula, Ángel Vidal, supervisor of the AIFA Control Tower, confirmed that by March 21 there will only be 6 civilian operations, but he is confident that as the months go by, operations will increase.
"Military operations we are counting around 150 daily plus the civilian aircraft that are going to land, which up to now we have the certainty of 6 daily flights, but we believe that in no more than a month operations will increase", commented Vidal.
→ New York announces a new terminal at JFK airport for 2026.
Viva Aerobus has scheduled two flights to Guadalajara and Monterrey for the opening day, as well as its flights to AIFA.
On its first day from Felipe Angeles, Volaris will offer two flights to Tijuana, one direct and one with a stopover in Cancun.
Flight Y4 1010 bound for Tijuana from AIFA will take off at 1:20 p.m. and is expected to arrive in the Baja California city at 4:05 p.m.
Flight Y4 1012 will depart from the airport located in the State of Mexico at 1:27 p.m. and is expected to arrive in Tijuana at 11:00 p.m., after a connection of about 4 hours in Cancun.
The first flight to land at the new airfield will be Viva Aerobus from Guadajara, Jalisco. Flight VB-3280 is scheduled to take off from that state at around 9:45 a.m. and land at AIFA at 11:00 a.m.
Then, VivaAerobús flight VB-4410 from Monterrey, Nuevo León, will land at AIFA at noon after taking off from Mariano Escobedo airport at 10:30 a.m.
Volaris flight Y4 1011 from Tijuana will land at 12:45 p.m. after flying 3 hours and 25 minutes.
Its second flight, Y4 1013 will depart Tijuana at 12:49 a.m. on March 21 and after a stopover in Cancun, will arrive at AIFA at 12:42 p.m.
Since January 1, Services to Navigation in the Mexican Airspace (Seneam) has been operating the AIFA control tower prior to its inauguration.
Seneam provides aerodrome flight information services, automatic terminal information, radio navigation aids and aeronautical telecommunications, issuance of weather reports and forecasts, and operating procedures with Military Air Base No. 1.
So far, no international flights are expected to arrive or take off from the Felipe Angeles Airport. Air France, KLM and Lufthansa airlines have flatly denied that in the immediate future, AIFA is among their expansion plans.
Only Venezuelan airline Conviasa has expressed interest in flying to AIFA, but it would do so by May of this year.
Aeromexico, one of the country's main airlines, informed that although AIFA is a world class port, so far it has no plans to move operations.
Related Topics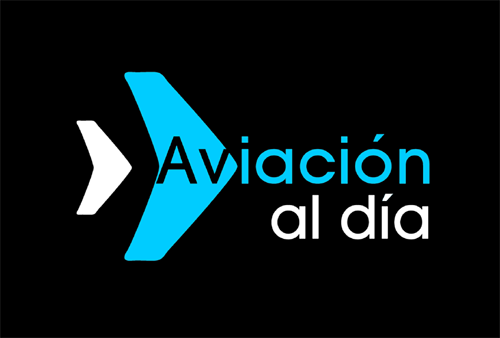 Plataforma Informativa de Aviación Comercial líder en América Latina.