At a time when the country is working to reactivate its economy in a comprehensive manner, the low-cost airline Viva, the financing company Tuya, and the loyalty program Puntos Colombia; present the new 'Viva' card, a collaboration between the three organizations that breaks the usual credit card schemes, offering the Colombian mass segment the opportunity to travel at affordable prices, obtain credit for travel at a click or redemption of travel with Puntos Colombia. This original alliance is expected to be well received thanks to the reach of more than 10 million Colombians who will be able to travel easily to all Viva destinations, and the redemption of Puntos Colombia in travel and benefits.
→ Viva and SENA present Aula A320.
"Since we began operations nine years ago, we have set out to democratize the Colombian skies. Today, with the new 'Viva' card, we not only reaffirm that purpose, but we also strengthen it by incorporating banking democratization, by enabling, hand in hand with Tuya and Puntos Colombia, a card that provides offers such as airline tickets and additional services with a 10% discount, attractive accumulation and redemption opportunities for Colombians to travel even easier by air and add the possibility of financing their trips, to the already attractive and economical offer with Super Low prices that we offer at Viva" explained Felix Antelo, CEO & President of Grupo Viva.
With this new bet, companies such as Viva, in the air transportation sector, and Puntos Colombia, in the loyalty sector, evidence the trend that is becoming and will become stronger in the country and the region, such as Banking as a Service, in which non-financial companies can offer banking services, in this opportunity offered by Tuya, as one of the pioneer companies in the country in betting on this type of new solutions.
→ Viva emerges financially stronger.
"This collaboration between players from different industries aims to offer a range of solutions and opportunities to Colombians, through a financial product that is easy to access, supported by the best technology and security standards. Likewise, it materializes our great commitment to be a reference in Colombia for the Banking as a Service model, which we continue to strengthen in Tuya, connecting actors and offering our experience and support so that companies like Viva can offer our card and thus contribute to financial, digital and now aerial inclusion in the country", commented Carlos Iván Villegas, President of Tuya.
The joint work of these three companies took as its starting point the conception of a credit card designed for all Colombians, a product that would allow them to travel more easily, by having accessible prices thanks to Viva's Super Low Cost model, travel credit at a click, and travel redemption with Puntos Colombia, promoting with this powerful alliance, benefits designed for the financing of the mass market.
"With this triple collaboration, users of the 'Viva' card will be able to accumulate Colombia Points for the purchase of Viva tickets, and in turn, redeem them in trips with the airline. This is very valuable for our loyalty program, as it is part of the purpose of generating savings in the daily spending of the more than five million Colombians who are now users of this ecosystem, to whom we deliver hyper-personalized experiences based on an analysis of their tastes and preferences," said Claudia Ortiz, Commercial Director of Puntos Colombia.
The new 'Viva' card will have 'contactless' technology and guarantees acceptance throughout the digital payment ecosystem. It is also the safest card in fraud prevention and has the backing of MasterCard, a pioneer in the best payment experiences. It can be purchased from October 13, its approval is done immediately by simply presenting the ID card, and its application can be made initially digitally, on the Viva website.
Benefits for Viva Card customers
Financial and airline inclusion: all Viva Card customers will receive a 30% discount on their first purchase and a 10% discount on their next purchases on the net fare of airline tickets and Additional Services purchased through the Viva website. Also, the possibility of paying them according to the cash flow of each customer.
The best loyalty program for credit cards in the classic category of alliances with airlines and the best bonuses (welcome 10,000 Colombia Points + anniversary 20,000 Colombia Points).
The airline credit card with the lowest handling fee: COP $10,000.
One of the safest cards in Colombia, certified for two consecutive years by our MasterCard franchise.
Immediate approval by presenting only your ID card and without the need for additional documents.
Card with contactless technology, enabling frictionless payment experiences, even using platforms such as Garmin Pay and Apple Pay.
Environmentally friendly card, the first Tuya branded card made of 85.5% recycled material.
Related Topics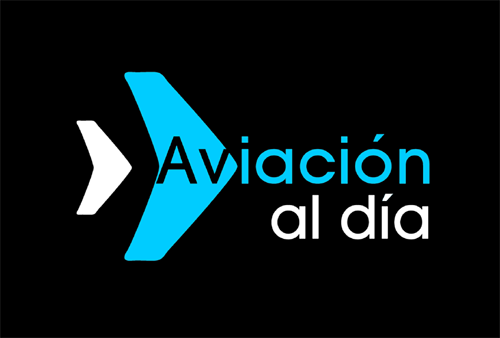 Plataforma Informativa de Aviación Comercial líder en América Latina.