Dozens of workers are rushing the construction of the new airport that will serve Mexico City, a flagship project of the government of President Andrés Manuel López Obrador, which on March 21 will begin operating with few flights.
The new terminal being finalized at the Santa Lucia military air base, a suburb of the capital, seeks to relieve Mexico City's international airport, among the busiest in Latin America: in 2021 it moved 36 million passengers and in 2019 it set a record of 50.3 million.
→ Panama: Tocumen Airport recognized globally for its punctuality.
In a tour of the construction site by the AFP agency, the terminal building, the control tower and the military facilities look finished and one of the three runways is already receiving military flights.
Inside the terminal, with Mexican music playing in the background, some workers set up canopies and electrical installations. The restrooms boast colorful images of mariachis and wrestlers, the most sought after by tourists.
But at the access to the terminal building or the entrances from the highway there are still dozens of workers and heavy trucks at work.
"We have a real physical progress of 87.3%. We still have 60 days of work left (…) to complete this international airport," Captain Diego Díaz Ávila, assistant to the Army engineers, told AFP.
→ U.K. will stop requiring Covid tests for vaccinated travelers.
After the controversial cancellation of a million-dollar project for a HUB-type air terminal in neighboring Texcoco, López Obrador commissioned this work – costing some 3.6 billion dollars – to the Army, which is also involved in other flagship projects of his government, such as the tourist Mayan Train.
Díaz said that in its first phase of operation, the new airport will be able to move 19.5 million passengers annually.
Few routes
So far, only Mexican low-cost airlines Volaris and Viva Aerobus have announced operations at Santa Lucia, in addition to their flights at the capital's airport. Aeromexico, the country's largest airline, declined to do so at this initial stage.
Volaris will operate routes to the Mexican Caribbean resort of Cancun and the northern Mexican city of Tijuana, while Viva Aerobus will fly to Guadalajara (west) and Monterrey (north).
"They are very commercial routes, in high demand in our country," said Brian Rodriguez, aviation sector analyst at Monex Financial.
Rodriguez said that the airlines using Santa Lucia will do so on an experimental basis at the beginning, without moving all their operations.
"They are not going there in a major way, let's say they are giving the complex the opportunity to operate there, to see cost capacity, demand and how profitable it can be," he said.
Given that Santa Lucia is about 40 km from the historic center of the capital, the specialist considers that the airlines will seek to attract inhabitants of the area, between four and five million.
"It's more focused on a specific market segment," he said.
AFP consulted the main international airlines operating in Mexico – British Airways, Air France, Iberia, Lufthansa and American Airlines – to find out if they plan to operate in the new terminal.
Only American Airlines responded: it will maintain its 13 daily flights between the Mexico City airport and the United States. "We have no changes to our operations at this time," said a spokeswoman.
Related Topics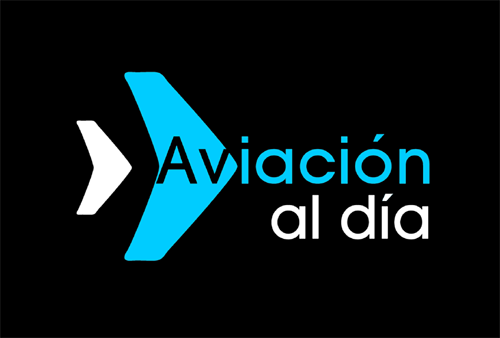 Plataforma Informativa de Aviación Comercial líder en América Latina.