It is false that the U.S. airline American Airlines has canceled almost two hundred flights because its "vaccinated crew has health problems", specifically coagulation in their blood, as Whatsapp messages circulating in Latin America and the U.S. claim.
See also: American Airlines increases daily flights between Miami and Barranquilla.
According to those postings, which were sent by users to EFE Verifica for review, the airline has made that decision "due to staff shortages and maintenance issues."
"About 6 % of the airline's schedule, or 190 flights, were canceled on Sunday, according to flight-tracking website FlightAware," the text adds.
And it continues: "an internal company list showed that about half of the flights were cancelled due to the unavailability of crew members".
See also: American Airlines announces 14 new routes from Austin, Texas.
"This is reportedly due to blood clotting complications in vaccinated airline employees," closes message.
FACT: The truth is that American Airlines has denied that the adjustments it is making to its summer schedule have anything to do with the anti-virus vaccination of its employees. These are due to staff shortages and maintenance work.
"That statement is false," an airline spokeswoman confirmed to Efe in an email, which included an official statement from the company about the changes moving forward in the flight schedule.
"The first few weeks of June have brought unprecedented weather to our largest hubs, which has had a major impact on our operation and has caused delays, cancelled flights and disruptions to crewmembers' schedules and our customers' plans," the text assures.
"That, combined with the labor shortages faced by some of our suppliers and the incredibly rapid increase in customer demand, has led us to develop greater resiliency in our operation, adjusting a fraction of our mid-July flight schedule," he adds.
"We made specific changes with the goal of impacting the fewest number of customers by adjusting flights in markets where we have multiple re-accommodation options. Our focus this summer, and always, is to deliver for our customers regardless of the circumstances," the company says.
REAL NEWS TAKEN OUT OF CONTEXT
A review in different internet search engines of the message circulating on Whatsapp leads to a news item on the US network CNBC titled "American Airlines cancels hundreds of flights due to maintenance problems and staff shortages".
Dated June 20 and signed by journalist Leslie Josephs, the text includes sections in English identical to those that were later translated and used in Spanish in the disinformation now circulating in Latin American countries such as Colombia and Latino communities in the United States.
In the section of the text in which it is stated that a list from American shows that half of these flights were cancelled due to lack of crew, the news network states that it was CNBC that had access to this information.
NO AIRLINE IS CONSIDERING REJECTING VACCINATED PASSENGERS
These publications join others reviewed by EFE Verifica that falsely claim that airlines around the world are considering banning covid-19 vaccinees from flying because they would be at serious risk of thrombosis.
The truth is that vaccination cannot cause thrombosis by air travel, according to health authorities, and airlines have not warned their customers that vaccination carries a high risk of thrombosis, nor are they considering banning vaccinated people from flying.
International Air Transport Association (IATA) sources consulted by Efe said that this organization "is not aware of any airline considering turning away vaccinated passengers due to a risk of thrombosis."
Nor that "meetings" are being "held" between airlines on this issue.
Related Topics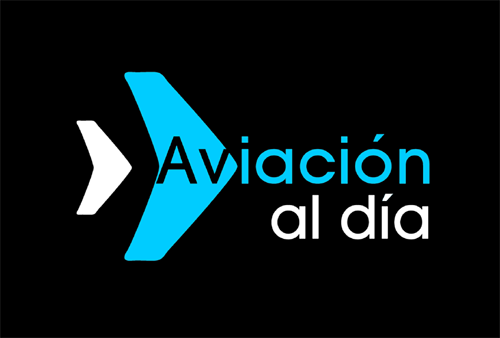 Plataforma Informativa de Aviación Comercial líder en América Latina.