The U.S. government announced on Tuesday, October 26, that it will lift restrictions on entry to the country as of November 8. Joe Biden's Administration established a series of requirements that people who aspire to enter U.S. territory must comply with.
These are the requirements that must be met to enter the United States:
Complete vaccination schedule
It is necessary for the person wishing to travel to the United States to be vaccinated with the drugs approved by the WHO and the FDA. These are: Pfizer-BioNTech; Moderna; Pfizer-BioNTech; AstraZeneca; Covishield; BIBP; Sinopharm, Sinovac and Janssen/J&J. They will also allow combination vaccines.
→ U.S. ramps up fines for travelers failing to wear masks.
In addition, the passenger must show his or her vaccination certificate at the time of boarding and the airline is required to review the information provided.
"That proof of vaccination must be a paper or digital record issued by an official source and must include the traveler's name and date of birth, as well as the vaccine product and the date(s) of administration of all doses the traveler received (…) For each of these requirements, air passengers will have to sign an attestation, certifying the validity of the vaccination and proof, and confirming that their contact information is complete and accurate," the regulation says.
Negative covid-19 test
Foreign nationals who are not permanent residents and are not vaccinated will not be allowed to enter the country. However, U.S. citizens and permanent residents going to the U.S. who are not fully immunized must present a negative covid-19 test result performed one day prior to travel.
Foreign travelers seeking to enter the United States who are fully vaccinated must also present a negative covid-19 test result three days prior to travel.
→ U.S. warns of record number passengers with guns at Florida airports.
U.S. citizens and legal residents who are fully vaccinated will be required to present a certificate of vaccination and a negative covid-19 test result three days in advance at the airport.
Visa regulations for foreigners remain in place
With the lifting of restrictions, visas are still required for foreign nationals wishing to enter the United States. The visas are: visas for visitors for pleasure or business travel, visas for students and exchange visitors, and visas for temporary workers.
Vaccination verification.
A specific time must pass since the application of the complete vaccination schedule for the immigration authorities to consider that the passenger is fully vaccinated.
If 14 days have passed since the second dose of the accepted vaccines was administered, a person is considered immunized. The same applies to persons who received the single dose of Janssen/J&J.
It must also be 14 days since the passenger received two doses of any combination of accepted covid-19 vaccines, administered at least 17 days apart.
Exceptions
There are some exceptions to the regulations announced by the Biden administration for the entry of travelers into the country.
For children under 18 years of age, vaccination is not mandatory. They must undergo a covid-19 test three days before the trip and present a negative result.
Persons who cannot receive the covid-19 vaccine for medical reasons may enter the country. It also applies to non-tourist travelers from about 50 countries with vaccination rates below 10%.
Persons who are exempted from the regulations must be vaccinated if they intend to stay in the United States for more than 60 days.
However, the resolution clarifies that humanitarian exemptions to this order will be granted on a limited basis.
Source: El Diario
Related Topics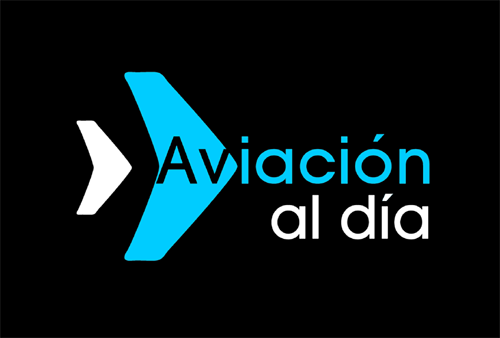 Plataforma Informativa de Aviación Comercial líder en América Latina.