Airbus, together with SKY, officially celebrated the inauguration of its new pilot training center located in Santiago de Chile, becoming the fourth training center of its kind in Latin America and the most modern in the country.
The Airbus Chile Training Center (ACTC) is located within the Airbus Chile facilities at the Tobalaba Aerodrome in Santiago. The 1,700 square meter facility, which provides training for Airbus operators in Chile, houses a complete set of pilot training equipment for A320 aircraft and capacity for 1,800 trainees per year.
→ Airbus makes its first long-haul flight in formation to reduce emissions.
"We are proud to inaugurate this center with SKY, who in addition to having chosen Airbus and the A320 Family to make up their fleet of aircraft, also selected us as their official flight training provider. The A320 Family is not only a leader in the Chilean and Latin American market, but also throughout the world thanks to its unbeatable economics, superior comfort and performance", Arturo Barreira, Airbus President for Latin America and the Caribbean.
SKY airline, based in Chile and Peru, chose Airbus as its training provider in 2019, with the aim of delivering the best safety conditions worldwide for its passengers. In this context, SKY pilots will now train in the new facility, which includes a state-of-the-art flight simulator.
→ Airbus will have major presence at Dubai Airshow 2021.
"We are happy to be able to accompany Airbus in the inauguration of this new center that will be fundamental to continue delivering the best safety standards for our pilots and passengers in the newest and most environmentally friendly fleet in the Americas," said Holger Paulmann, CEO of SKY.
The center was inaugurated in the presence of Chile's Minister of Transport and Telecommunications, Gloria Hutt, SKY CEO Holger Paulmann, José Ignacio Dougnac, CEO of SKY, and Arturo Barreira, Airbus President for Latin America and the Caribbean.
SKY has a 100% NEO fleet composed of 22 A320neo and 2 A321neo aircraft, which are characterized by being 25% more efficient in fuel use and CO2 emissions reduction, being significantly more environmentally friendly.
→ SKY launches new route between Lima and Buenos Aires.
As air traffic in Latin America progressively increases, Airbus anticipates that this will require the training of more than 5,500 pilots in the coming years in the region, so the new training center will support the real and future growth of its customers.
The Santiago training center is part of Airbus' global flight training network of 20 training centers around the world. This extensive and growing global network enables Airbus to offer a complete flight training package, allowing its customers to benefit from its training expertise with world-class professionals.
Related Topics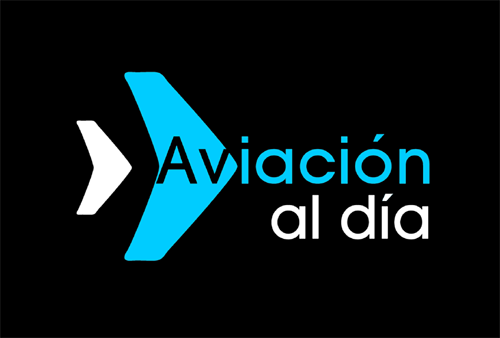 Plataforma Informativa de Aviación Comercial líder en América Latina.