Kabul airport, the nerve center of evacuation operations for the past 15 days, is now under Taliban control following the departure of the last U.S. military aircraft from Afghanistan on Monday, August 30.
The security of this gateway into and out of the country is a major concern. The July 26 suicide attack claimed by the Islamic State Khorasan (ISIS-K) group – which killed more than 100 people, including 13 U.S. soldiers – targeted one of the facility's gates. And on Monday, its missile defense system intercepted rockets launched by that group.
See also: Qatar's Hamad Airport dethrones Singapore's Changi as the "World's Best Airport" in 2021.
Turkey had offered to take over airport security, but the Taliban have always insisted that they will not accept any foreign military presence beyond Aug. 31. "Our fighters and special forces can control the airport and we don't need anyone's help for security and administrative control of Kabul airport," Bilal Karimi, a Taliban spokesman, told AFP news agency.
But Michael Kugelman, an expert on South Asia at the Wilson Center in Washington, believes that a foreign security presence is essential to ensure the return of foreign airlines and that a deal is still possible.
Qatar's foreign minister, Sheikh Mohammed bin Abdelrahmane Al-Thani, told the Financial Times that his country was trying to convince the Taliban to accept foreign aid. "What we are trying to explain to them is that airport security involves much more than securing the perimeters," he detailed.
See also: China opens a new international airport in Qingdao.
The airport is of "existential importance" for Afghanistan and for medical and humanitarian support to the country, German Chancellor Angela Merkel stressed. "It is essential to keep the airport open," NATO Secretary General Jens Stoltenberg also insisted.
Who will be in charge of airport logistics?
Maintaining and managing an airport is a complex task that requires a great deal of expertise. It is not certain that the Taliban have it, after thousands of educated and trained Afghans have fled in recent days.
U.S. State Department spokesman Ned Price said that from the U.S. perspective, the airport was now returned "to the Afghans." In recent weeks, NATO has played a key role, with its civilian personnel in charge of air traffic control, refueling and communications.
As with security, talks have been held with Turkey to provide technical assistance. Turkish President Recep Tayyip Erdogan revealed that his country was in talks with the Taliban.
What is the airport's status?
U.S. officials admitted that the airport was in poor condition, with most of its basic infrastructure damaged or destroyed. A pilot told AFP that the passenger terminal building was ransacked by people who stormed the airport in the hours of extreme confusion following the Taliban takeover.
The passenger traffic control tower will also need to be replaced before commercial flights can return. The two runways are still usable, as these two weeks of evacuations have shown, but they are not in the best condition either.
Will commercial flights resume?
The Taliban have insisted they intend to keep the civilian airport open. But without real security guarantees, commercial companies will not come to Kabul. Expect a "perfect storm of risk" for these companies, Kugelman explained.
Having a functioning airport would allow the Taliban to improve its image on the international stage. "If the Taliban seek recognition and legitimacy from governments around the world, then they must have an airport that is functioning, secure and can be trusted," Kugelman added.
Will Afghans be allowed to leave the country?
The Taliban insisted that Afghans with passports and visas would be free to enter and leave the country. However, many Afghans and observers have doubts about this promise, as well as their commitment not to attack those who worked for the former government or foreign forces.
There is also a good chance that Afghans who were unable to board one of the evacuation flights in the past two weeks are now too scared to return to the airport again, according to Kugelman.
"For many of them, who already have reason to fear the Taliban, the prospect of trying to flee the country through a Taliban-controlled airport is not a very pleasant idea," the expert said.
Related Topics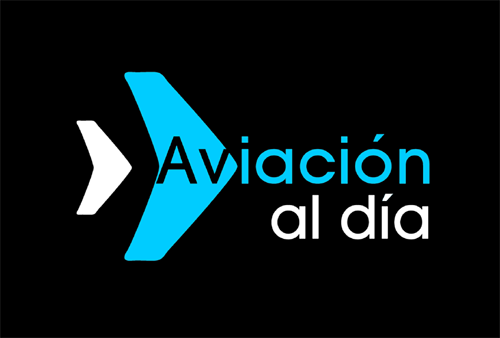 Plataforma Informativa de Aviación Comercial líder en América Latina.