Insolvency, legal disputes and the arrest warrant against the well-known businessman Miguel Alemán Magnani are slowing the take-off of the Mexican airline Interjet, which has been on strike and without operations for more than half a year.
See also: Viva Aerobus inaugurates 4 new routes.
Analysts warned EFE on Friday that it is increasingly unlikely that one of Mexico's four main airlines will recover after halting flights last December amid non-payments to the Mexican Treasury and to its nearly 5,000 workers, who have been on strike since January.
"Interjet is dead. I see its capitalization as very difficult, especially if it is not operating, because the market has already filled what Interjet had. The domestic market is now practically 100% covered," says José Alberto González, an expert with Aviation Consulting Group.
A YEAR OF TURBULENCE
Interjet's financial situation has been of interest since February 2020, when the organization Mexicans Against Corruption and Impunity (MCCI) reported that it owed more than 3 billion pesos (US$150 million) to various federal agencies.
See also: Volaris announces start date operations in Colombia.
At the time, the airline called the information "inaccurate" and later boasted of an agreement with the tax authorities, but the Tax Administration System (SAT) responded that the company must pay.
"Interjet is clearly in a state of insolvency because it has stopped complying with its obligations, payments to workers and, of course, to the tax authorities; it owes millions of dollars, as well as its suppliers," says Rogelio Rodriguez, a legal specialist in aeronautical matters.
The company announced in July 2020 an injection of US$150 million from entrepreneurs Carlos Cabal Peniche and Alejandro del Valle to strengthen the internal structure and operations plan.
But Cabal Peniche left the company in November, while Del Valle became president of Interjet in December, displacing the family of former Mexican president Miguel Alemán (1946-1952), who founded the airline in 2005.
The crisis worsened because a Mexican judge ordered the arrest of founder Miguel Alemán Magnani on July 8 for tax fraud of almost 65 million pesos (US$3.25 million), now out of Mexico.
"He has an option as a businessman, which is to seek to repair with his resources this money that he evaded, obviously that money would go directly to the Treasury, it would be to repair the crime. Then it affects because those resources would not go to the company," considers Rodríguez, a law professor at the National Autonomous University of Mexico (UNAM).
In its last official communication, the company stated that it "will provide certainty of an orderly restructuring process that will allow the attraction of new investors".
And the shareholders, through their president Alejandro del Valle de la Vega, "expressed their commitment to employment, the tourism sector and the economic reactivation of the country".
"The judge has not agreed to the insolvency proceeding. Interjet has opposed the bankruptcy proceeding, alleging that it would not be seeking bankruptcy, but rather a reorganization," Rodriguez said.
Photo: Aeroprints/Wikimedia
Related Topics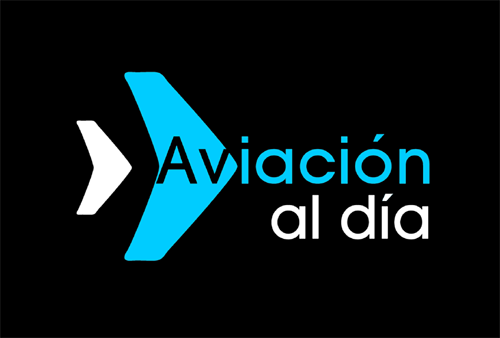 Plataforma Informativa de Aviación Comercial líder en América Latina.